News 2020
May 1st: The AVASAG project (BMBF-funded, 2020-2023) starts. In AVASAG, an interdisciplinary team investigates a real-time controlled 3D sign language avatar for the automatic translation of German texts into sign language.

The project aims to create a qualitatively realistic representation of a 3D sign language avatar that will enable digital and barrier-free communication, thus providing added value for deaf people who can better participate in the digital society. AVASAG offers companies the opportunity to generate content automatically and dynamically, thus optimizing interaction and communication on digital channels.
March 4th: Check news on our interdisciplinary seminar "How to build a Social Computer", which will start at April 7th. Check the general requirements!
Februar 12th: For the summer term 2020 (SS20) we are offering the seminar "How to Build a Social Computer?". There will be place for 9 computer science students and 9 psychology students. The kick-off meeting will be on April 7th 2020. Psychology students have the usual process for getting into seminars by registering in LSF. Computer science students that want to participate are supposed to come to the kick-off meeting. If the interest if higher than the capacity, the lot has to decide. Students that successfully passed the Social Computing Lecture in WS19/20 will have priority. 
Februar 3rd: We welcome Dimitra Tsovaltzi as a new member of our group. She is researching socio-cognitive and emotional interactions for learning, argumentation, and conflict resolution.
January 1st: EU project MindBot (2020-2022, 3 years) starts. The project aims at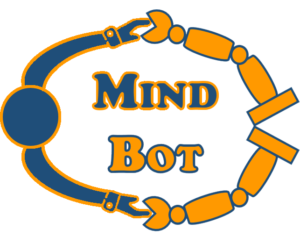 identifying methods and implementing solutions for promoting good mental health in the emerging industry 4.0 within the specific context of manufacturing small and medium-sized enterprises (SMEs) that adopt collaborative robots (cobots) in their production lines. MindBot's idea is to design workplaces where the level of challenge and difficulty of job tasks are matched with the workers' abilities and skills, to support motivation and engagement of workers interacting with cobots in a flexible and personalized way. 
January 1st: We welcome Fabrizio Nunnari as a new member of our group. He is researching procedural animation and automatic generation of virtual characters and their employment for sign language synthesis.
News 2019
September 3-6: Presenting study results on the elicitation of shame and on human obedience at the International Conference on Affective Computing & Intelligent Interaction (ACII). If you are interested in social emotions and social agents, consider attending the workshop on social emotions – theories and models.
August: Find out about the latest blog post on InMind written by Tanja Schneeberger and Janet Wessler about virtual therapists. 
July 2-5: Presenting study results how the wall color and how the interrupt handling time can impact the social perception of IVAs, as well as a concept of a burn-out out-patient reintegration agent (cf. project EmmA) at the ACM International Conference on Intelligent Virtual Agent (IVA).
March 16-20: Check out our Parley demo at the ACM International Conference on Intelligent User Interfaces (IUI).
April 11: We are welcoming Paul Mc Kevitt as a guest in our group for a two day research discussion with Jürgen Trouvain about digital empathy.
February 18: We proudly introduce the Affective Computing Think Along Box with the great topic "Are emotions hardwired?" created by the group member Lydia Rupp. Enjoy reading!
Winter: Check the projects of our latest interdisciplinary (Psychology, Computer Science) seminar "How to build a Social Computer".
Fall 2018: DEEP workshop at the chair of Prof. Elisabeth André in Augsburg with experts in Psychology, Prof. Dr. Eva Bänninger-Huber and Prof. Dr. Svenja Taubner.